Battle of the Badges Newtown Township-Newtown Square
Date: Wednesday, August 4, 2021
Start Time: 09:00 AM
End Time: 07:00 PM
Where: Stratford Friends School
Address: 2 Bishop Hollow Road
                Newtown Square, PA 19073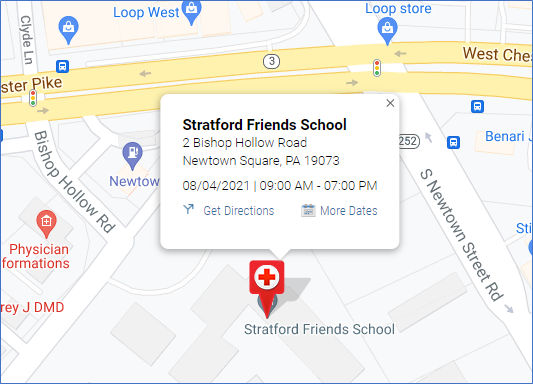 To schedule your blood donation, click here.
Or, copy and paste this link in your browser's address bar: https://www.redcrossblood.org/give.html/drive-results?dt=WB:PL:DR:PM&ed=08%2F04%2F2021&order=DATE&range=10&sd=08%2F04%2F2021&zipSponsor=19073
Once on the Stratford Friends School Event click on "SEE TIMES" to schedule a time to donate blood.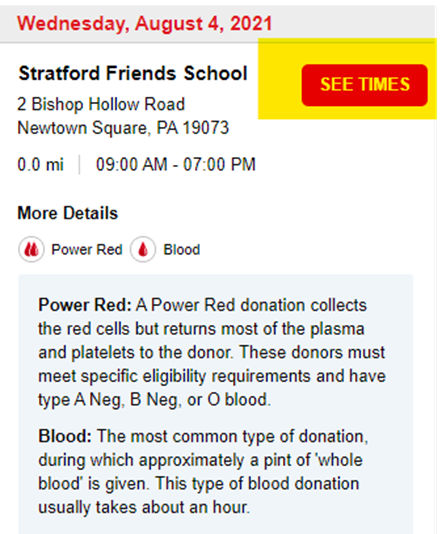 PLEASE NOTE
• Per current American Red Cross social distancing protocols, donors MUST schedule appointments in advance, as no walk-ins permitted at this time.
• Please schedule your appointment ahead of time.
• You will be required to wear a mask for the duration of your time there.
Thank you for helping our fire fighting heroes win the challenge.