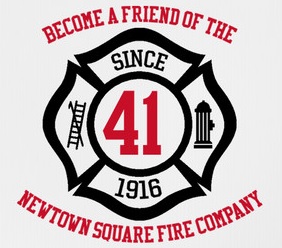 Seeking Friends of the Newtown Square Fire Company
An independent citizens group of Friends of the Newtown Square Fire Company is currently being established.
This Friends organization will be focused on increasing the financial reserves of the fire company.
These mission critical resources are needed to permit capital purchases, which include fire-rescue vehicles and other tactical equipment.
The Friends financial generation activity goes beyond the annual fund drive which funds operating costs.
Joining the Friends group begins with a desire to support the firefighters and fire police volunteers,
who answer lifesaving "911" emergency calls 365 days a year.
For further information, or to become a part of this Friends group email: Friends@NSFC.org
"You make a living by what you get. You make a life by what you give." ~Winston Churchill